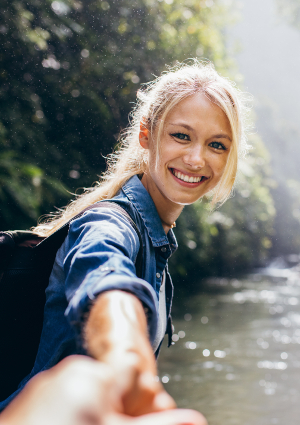 Cosmetic Dentist in Kennesaw, GA
At Russell Anderson Jr. Dentistry, our Kennesaw dentist, Dr. Anderson, uses advanced technology and high-quality materials to give you a gorgeous, beautiful smile. Your newfound smile will help you feel confident and attractive.
We always listen closely to our patients. We want to know what your dental goals are, so we can help you achieve your ideal smile. Our staff and team are honest, open, and respectful. There won't be any surprises during your cosmetic procedures. You will always know what to expect throughout your cosmetic treatment.
First, Dr. Anderson will conduct an in-depth analysis of your teeth, gums, and facial structure. This will help him understand the features of your smile, so he can create a new natural-looking smile that will enhance and complement your entire appearance.
We offer several modern cosmetic treatments to give you an impeccable smile. Sometimes, these treatments are used in conjunction with one another to achieve a natural-looking grin.
We may recommend porcelain veneers, gum contouring, teeth whitening, and other easy procedures to help shape your smile.
"f you are serious about your teeth and overall appearance, you need to become a client of Russell Anderson DMD. There simply is nobody better. Dr. Anderson operates at the junction of art and science, and the results are very impressive. Everybody in his office has a strong customer focus mentality and you always feel like you're among friends there. When results matter, Dr. Anderson is your man."
-Craig C., Patient of Dr. Anderson
Cosmetic Dentistry Services We Provide:
Teeth Whitening
Almost everyone has experienced some staining or discoloration in their smile. Over time, teeth can become dingy and dull. Fortunately, teeth whitening is a quick and conservative way to make your smile sparkle again!
Learn More About Teeth Whitening
Porcelain Veneers
Do you have gaps, chips, or stains that are ruining your smile? Our porcelain veneers are carefully matched to your teeth so that there is no obvious dental work. Veneers can instantly correct a wide variety of imperfections in your smile.
Learn More About Porcelain Veneers
Dental Bonding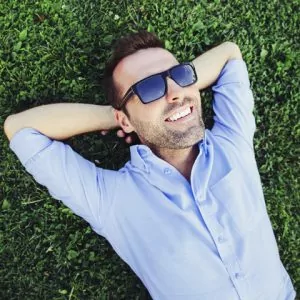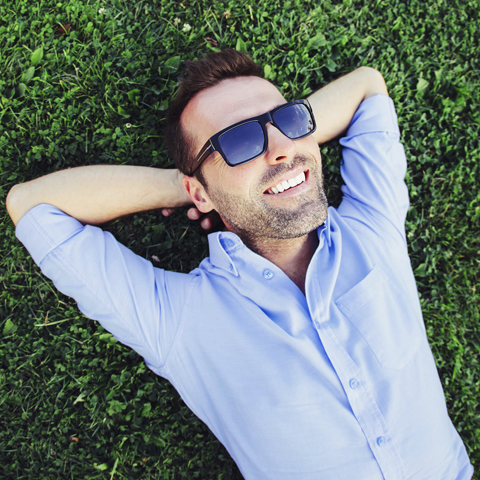 Dental bonding is applied directly to the teeth. It is a quick and noninvasive procedure that is used to correct minor cosmetic flaws. This treatment can be completed in just a single appointment!
Dental Crowns
A dental crown can cap the entire visible portion of the tooth. This strengthens the tooth as it protects it from bacteria. Dental crowns are also customized to match your surrounding teeth, heightening the aesthetic of your smile.
Learn More About Dental Crowns
Dental Bridges
Bridges are a series of dental crowns that are used to replace one or more missing teeth, creating a full smile.
Learn More About Dental Bridges
Dental Implants
Dental implants are considered the next-best-thing to natural teeth. They provide both an artificial tooth root and crown. They are used to replace missing teeth or teeth that are badly damaged or decayed.
Learn More About Dental Implants
Schedule an Aesthetic Dentistry Consultation in Kennesaw!
If you're looking for the right dentist in Kennesaw to skillfully transform your smile with cosmetic dentistry techniques, schedule a consultation with Dr. Anderson today.
Related Content