Emegency Dentist in Kennesaw, GA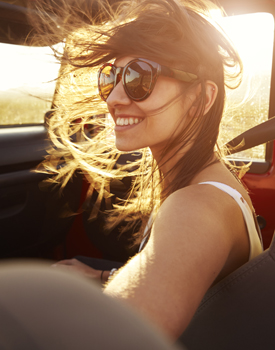 Are you in need of emergency dental care in Kennesaw, Acworth or Woodstock, GA? If you have a toothache, gum swelling, or a knocked-out or broken tooth, our dedicated emergency dentist in Kennesaw can help. Dr. Anderson, DMD, is prepared to assist you with urgent dental care for a wide range of dental accidents and difficult tooth pain problems.
If you've had a dental emergency and are in or nearby the Kennesaw area, don't hesitate to call us now!
You can contact us anytime for emergency dental care. At Russell G. Anderson Jr. DMD, PC, we provide a gentle approach to restore your comfort and your health as quickly as possible. If there is a serious medical emergency, call 911 or visit your emergency room. For dental emergencies, like knocked-out teeth and throbbing tooth pain, call our office.
Rest assured Dr. Anderson, DMD, and his emergency dental care team will provide the utmost professional emergency dental care and strive to alleviate your dental pain.
I haven't been to the dentist since I was a kid, I'm 26 now, and had to go because of a broken tooth causing pain. Dr. Anderson and his team were wonderful! I used to get anxiety about the dentist, however the team here are some of the nicest you'll encounter! I was afraid I'd be talked down to or made to feel stupid for not seeing a dentist sooner but that was certainly not the case! They were so quick and thorough and got me the help I needed! I look forward to visiting them again in the future to keep up with my dental healthy! Thank you all so much!
---
Same Day Emergency Dental Care near Woodstock, GA
Dental emergencies can't wait—that's the very nature of an emergency! Every day, we set time aside for dental emergencies to be seen the same day. Call us to see if you can get into our office right away for urgent dental care from our emergency dentist in Kennesaw.
After Hours Dental Emergency Care near Acworth, GA
Do you need to be seen by a dentist immediately, but it's already past office hours? If you are a current patient, call our office anyway and we will do everything we can to relieve your dental pain. At Russell G. Anderson Jr. DMD, PC, we are committed to our patient's oral health. We would do anything for them, including scheduling visits after office hours.
Common Dental Emergencies in Kennesaw, GA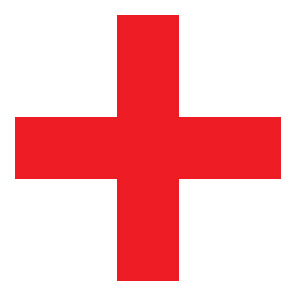 If you experience any of the below, it is considered a dental emergency:
Tooth pain: When dental pain is excruciating and won't go away, you may be suffering from an infection. Call our office so Dr. Anderson can evaluate it right away and help you feel comfortable again.
Swollen gums: Severely swollen gums might also indicate an infection or a case of gum disease. Our dentist will examine the area and prescribe treatment to manage the problem.
Tooth loss: If a permanent tooth comes out due to an accident, stay calm. Find the tooth, rinse it gently in lukewarm water, and place it back in its socket or in a bag of milk. Call Dr. Anderson ASAP. The sooner you get to our office, the greater chance we have of saving the natural tooth.
Chipped or broken tooth: Dr. Anderson will evaluate your chipped or fractured tooth and determine which treatment is most appropriate. Within minutes, we can repair your tooth with a filling. In more extreme cases, a root canal or dental crown may be more effective.
Tooth Pain? Dental Emergency? Get Urgent Dental Care Now!
Whether you are suffering from tooth pain, tooth loss, broken dental work, or another urgent dental issue, call or text us right away for emergency dental care! We help patients from all around the Kennesaw, Acworth, and Woodstock, GA areas!
Related Content