Root Canal Therapy in Kennesaw, GA
Get Treatment for Tooth Infection Near Acworth, GA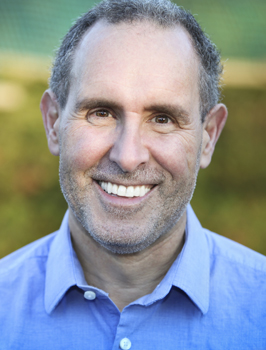 For many, the words "root canal" fill them with dread. They imagine a painful dental procedure. However, root canals are actually not that bad. Dr. Russell Anderson, DMD, prioritizes his patients' comfort, offering a calm, relaxing, and pleasant experience to those undergoing root canal therapy. You'll be surprised at how easy a root canal treatment can be.
What's Inside a Tooth?
A normally developed tooth consists of three layers: the enamel, the dentin, and the pulp. The pulp is the innermost layer and contains live tissues and nerves.
What Creates the Need for a Root Canal?
When the pulp becomes damaged or diseased, whether through decay, trauma, or bacterial infection, it must be removed and the space must be cleaned. An infected tooth should not be left in the mouth. It can cause severe tooth pain, the need for tooth extraction, and other oral health complications.
What Happens during Root Canal Treatment in Kennesaw, GA?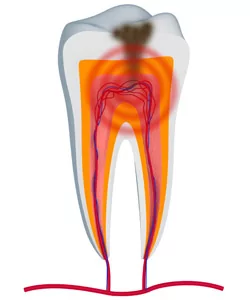 A root canal involves removing the nerve, cleaning the root canal space, and filling it with a medicated material. Dr. Anderson will provide local anesthesia and sedation dentistry, if desired, to ensure your comfort throughout the procedure.
What to Expect After a Root Canal near Acworth, GA
After your root canal treatment, we will provide you with instructions and medication to help you remain comfortable during your brief recovery. A few weeks later, we will install a dental crown placed over the affected area.
A dental crown is necessary after a root canal to fortify the tooth and restore it to its original strength and appearance. The tooth crown will protect your tooth from future issues and give you back your bite strength. It will also boost your self-esteem about your smile!
Frequently Asked Questions
How urgent is a tooth infection?
A tooth infection is urgent enough that we do consider it a dental emergency. Left untreated, a dental abscess can lead to severe tooth pain and the infection could even spread to the neighboring teeth and jaw. Tooth infection is one of the most common causes of tooth loss. The sooner you can come to see us the better.
What happens when a tooth infection spreads to the jaw?
A tooth infection that is allowed to spread to the bone structures of your jaw could require further surgical intervention down the road. This type of infection can weaken your jaw, making it difficult to support your teeth.
Will my insurance cover a root canal?
As a courtesy to our patients, our office will submit claims for your primary dental plan. At the time benefit information is provided to our office an attempt will be made to confirm coverage. If coverage cannot be confirmed, payment of services will be required at the time of service.
How much is a root canal without insurance?
The exact cost of a root canal procedure in Kennesaw will vary from patient to patient depending on their own unique situation. The best way to find out how much you can expect to spend on a root canal is to call us and schedule a consultation.
Can I be put to sleep for a root canal procedure?
We understand that not everybody is thrilled with the idea of a root canal. Some patients may already have dental anxiety and the idea of this procedure in particular only increases those feelings. We are pleased to offer sedation dentistry to our patients for most of our services. To learn more about dental sedation for a root canal, please inquire with the doctor during your exam or consultation.
Contact Dr. Anderson in Kennesaw!
Tooth Pain or Toothache Could Mean A Tooth Infection
If you have a painful toothache it could be a sign of a tooth infection. If you have questions about root canals or suspect that you may need one, call, text, or email our office today to schedule a consultation with our compassionate dentist, Dr. Russell Anderson, DMD. We provide root canal therapy to patients from Kennesaw, Acworth, and the surrounding areas of Georgia!
Related Toothache Services