Deana | Office manager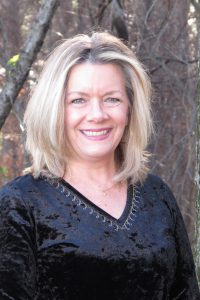 Deana is a Georgia native. She attended Kennesaw State University and has been in the dental field for almost 30 years. Deana truly cares about helping others and works closely with our patients to help them achieve their treatment goals. Deana's favorite thing is spending time with her family. She also loves animals, music and being outdoors.
---
Cathy | front office coordinator/receptionist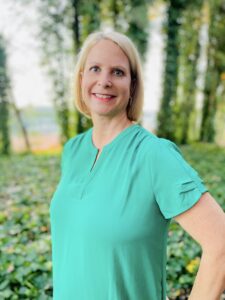 Cathy has been a part of our team since 2004. She is married with two grown children. Cathy has a passion for helping others. She enjoys creating relationships with our patients and finding ways to help people smile! When she is not busy caring for our patients, Cathy enjoys spending time with family and friends. She loves traveling, cooking and hiking.
---
Lorraine | Registered Dental Hygienist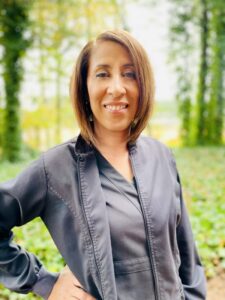 Lorraine is originally from Washington State where she graduated with honors in dental hygiene with expanded function licensing her to administer anesthetic, laughing gas and place restorations. For the past 20 years she has enjoyed partnering with her patients to achieve good oral and systemic health while building genuine friendships along the way.
---
Lena | Registered Dental Hygienist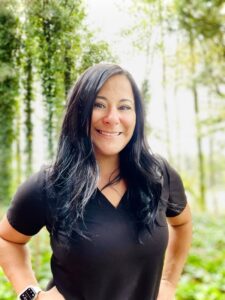 Lena has been a dental hygienist for nearly 18 years. She is passionate about getting to know all of our patients and making sure they receive quality care. Lena was born and raised in California and went to University of Michigan for hygiene school. She has two beautiful children, Madison and Jonathan. In her free time, Lena enjoys watching her kids play sports, loves to travel, and exploring the outdoors!
---
Lourdes | Dental Assistant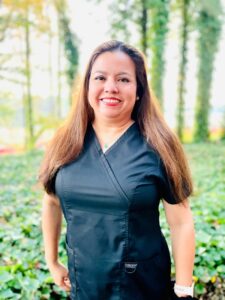 Lourdes was born in Ecuador, where she graduated with a Doctorate of Dental Surgery degree. Dentistry has always been her passion!
Lourdes Moved to the United States in 2002, where she met and married her wonderful husband. She has three daughters, one in college, and two in high school.
In her spare time, Lourdes enjoys spending time with her family exploring the adventures of Georgia , or heading to the Florida Beaches to relax.
---
Isa | Dental Assistant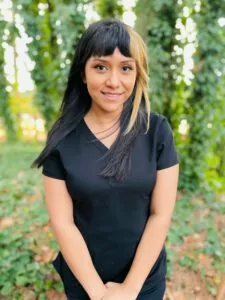 Isa has been a dental assistant since 2018. She enjoys the level of care we provide to each patient at our office, as well as the team work that exists with her co-workers. During dental procedures, Isa provides assistance for Dr. Anderson. She strives to make sure that every patient receives the highest level of care throughout their consultations, procedures, and recovery. In her free time, Isa enjoys hiking and being with friends and family.
---