TMJ/TMD Treatment in Kennesaw & Acworth, GA
What is TMJ?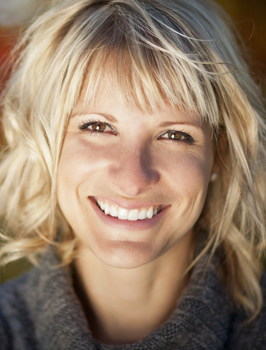 The temporomandibular joint, or the "TMJ," is also known as the jaw joint. It assists in the basic functions of the jaw, including opening and closing, chewing, and speaking. When a person has pain in this joint it is called temporomandibular joint dysfunction, or "TMD."
TMD can contribute to a myriad of complications. Those who suffer from TMD often experience headaches, migraines, and pain that can extend through the shoulders and back. If you are experiencing any of these symptoms, you may have TMD. Consider scheduling a TMD consultation with Dr. Russell Anderson, DMD.
Dr. Anderson, DMD, routinely treats patients from Acworth and Kennesaw with TMD. He will professionally treat your TMD, eliminating any painful symptoms you may have experienced. Under his care, you can reclaim your life again.
Symptoms and Signs of TMD in Kennesaw, GA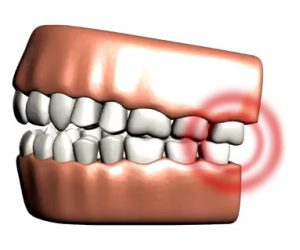 During your initial consultation, we will ask you questions about your symptoms and physically examine your mouth and jaw. Some of the common symptoms of TMJ disorder include:
Muscle tenderness
Clicking or popping sounds coming from the jaw
Locking jaw or limited movement in the jaw
Difficulty or discomfort when chewing, talking, or opening the mouth
Swelling around the joint
A tired feeling in the jaw
Difficulty swallowing
Headaches
Ringing, buzzing, or pain in the ears
Stiff muscles in the face, neck, shoulders, and back
Treating Temporomandibular Joint Dysfunction Acworth, GA
At Russell G. Anderson Jr. DMD, PC, we can relieve your symptoms with warm compresses, medications, and massages. However, our ultimate goal is to give you long-term relief from TMD. Dr. Anderson, DMD, will give you a TMJ mouthguard to combat TMD.
Our mouthguards are oral appliances that fit over the teeth to reduce tooth wear and sensitivity. Your mouthguard prevents you from clenching and grinding your teeth (the most common causes of TMJ disorder). They give the muscles a much-needed break and promote the proper function of the joint, while providing better alignment.
Contact Us For TMJ/TMD Treatment in Kennesaw & Acworth, GA
If you need headache relief in Acworth or Kennesaw, or if you need help with any other TMJ related pain, Dr. Anderson, DMD, can help you find a hassle-free solution. Contact our office via call, text, or email to schedule your consultation! We provide TMJ treatment services to patients in Kennesaw, Acworth and the surrounding areas.