Lumineers for Easy Smile Improvement in Kennesaw, GA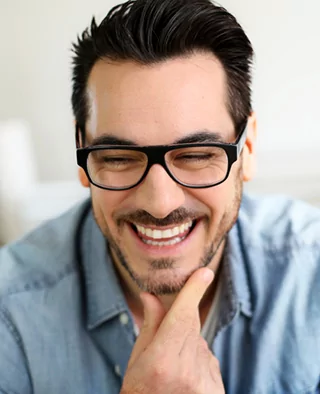 Do you feel self-conscious about chips or stains in your smile? Lumineers prepless veneers can help repair minor flaws in your smile. We want you to look and feel your best, which is why Dr. Russell Anderson, DMD, provides prepless veneers for his patients.
Benefits of Prepless Veneers for Teeth near Acworth, GA
When you receive prepless veneers for teeth from Dr. Anderson, you are getting high-quality work and a pleasant dental experience. Lumineers also provide many additional benefits, including:
No prep work. Lumineers are specially designed to fit over your teeth without needing to remove a layer of enamel.
Ultra-thin. Our teeth veneers are as thin as contact lenses.
No shots or anesthesia. The process is minimally invasive, which means you don't have to get extra shots.
Durability. Lumineers are applied with durability and strength so you can eat the foods you love.
Removable. If you need to have your veneers removed down the road, Lumineers are removable.
Instant repair. Once the prepless veneers are placed, you will have a straight, white smile again!
Many prepless veneers patients like the idea of preserving their tooth enamel. Our prepless veneers for teeth make that possible. Our prepless veneers also give you an instantly beautiful new smile.
Porcelain veneers require the removal of a thin layer of tooth enamel. They are also permanently bonded to the teeth. Lumineers give our patients another option for fixing small dental issues on the front teeth.
How Prepless Porcelain Veneers near Acworth Can Help You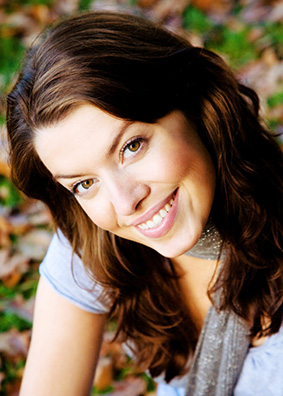 Some of the problems our prepless teeth veneers can cover up are:
Chips or cracked teeth.
Stained or discolored teeth.
Teeth that are misaligned.
Large gaps between teeth.
Teeth that are misshapen or odd-sized.
How Do Lumineers in Kennesaw Work?
The procedure for Lumineers is simple. During your first visit, Dr. Anderson, DMD, will take an impression of your teeth and determine which shade of white matches the rest of your teeth. When you come back to our Kennesaw dentit office, we will make sure the Lumineers fit and look good before we place them over your natural teeth.
Schedule a Consultation for Prepless Veneers in Kennesaw!
Looking to improve your smile quickly? Our team is happy to help you get the confident, glowing smile you deserve with veneers for teeth. For a unique and pleasant dental veneers experience, call, text, or email our office today! We happily provide Lumineers and prepless veneers to patients from Kennesaw, Acworth, and the surrounding areas.