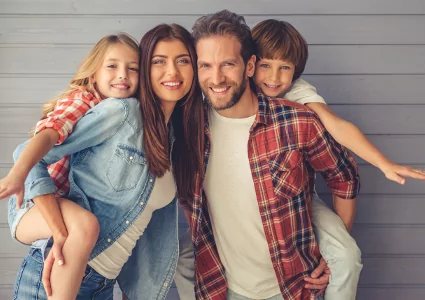 Each time you visit our Kennesaw office, your satisfaction is our first priority! Our family-oriented practice uses technological advancements and high quality materials to guarantee flawless results. We make your experience enjoyable with an attitude of respect and care, along with patient amenities and comforts.
We are dedicated to offering you the professional, personalized, first class dental care you deserve. We love helping patients of all ages achieve perfect smiles with safe procedures.
Education and Prevention
Education and prevention are our first choices for keeping your smile healthy. We know you would rather keep decay and disease at bay than undergo treatment for them. When we prevent dental problems together, you preserve your comfort and protect your wallet! Preventive services and early treatments are always more affordable and conservative than smile-saving surgeries.
When you visit our office, Dr. Anderson will provide a thorough exam and answer all of your questions. We will provide a full cleaning while recommending at-home care routine updates. With regular flossing, fluoride, and brushing, you can maintain better overall health.
Root Canal Therapy
When cracks or cavities lead to infection, we will perform a root canal to save the tooth. The procedure restores strength to your smile while safeguarding your comfort.
Restorative Services
We offer crowns, dental implants, dentures, and bridges to fortify a damaged smile. Physical trauma or dental decay can happen to anyone, but we can quickly get your smile back on track.
Composite Fillings
We see small cavities more than any other dental complication. We offer composite fillings that are made of a tooth-colored material and will fit in seamlessly with your natural smile.
TMJ/TMD Therapy
Are you experiencing headaches or jaw pain? You may be suffering from TMJ disorder, or TMD. Our TMD treatments are noninvasive and effective.
We provide all of these services and more. If you have any questions, or would like to schedule an exam, contact our office today.