What is Restorative Dentistry?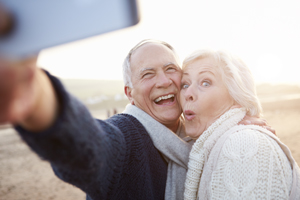 Decayed, damaged or missing teeth can severely limit you. These problems can make it hard to enjoy daily activities like chewing or speaking. Due to a diminished appearance they can also lower your self-esteem. The purpose of restorative dentistry is to repair your teeth and their supporting structures so that you can function normally and look your best.
Restorative Dental Treatments We Offer:
At Russell Anderson Jr. Dentistry, Dr. Russell Anderson has the tools to bolster your smile and revitalize your confidence. We offer several restorative dentistry options, as seen below.
Dental Crowns and Bridges are an option after tooth decay, root canal therapy, or tooth loss. Dental crowns are placed over the top of a tooth that is worn down to restore its function. Bridges fill in the gaps in your smile with support from the adjacent teeth.


Learn More About Dental Crowns and Bridges

Inlays and Onlays are made of durable materials, such as ceramic or porcelain, that can reinforce the structure of your tooth. Inlays or onlays can resolve extensive tooth decay that cannot be repaired with a basic filling.
Dental Fillings rebuild and protect the tooth after cavity removal. In the past, dental fillings were made of heavy metals like mercury, but Dr. Anderson utilizes tooth-colored modern fillings that blend in with your smile.
Dental Implants are small rods made of medical-grade titanium that are installed in the jawbone. They take the place of tooth roots when a permanent tooth falls out of the mouth. Dental implants provide foundation for flattering crowns, bridges, or dentures.


Learn More About Dental Implants

Dentures are complete or partial sets of replacement teeth that will restore your smile after tooth loss. Our dentures are strong, durable, and natural-looking. We can also support your dentures using dental implants, so you won't have to worry about them shifting around.


Learn More About Dentures

Root Canal Therapy can save your tooth after an internal infection. In the past, infected teeth had to be extracted and replaced, but a root canal treatment will allow you to keep your natural tooth. At Russell Anderson Jr. Dentistry, Dr. Anderson provides root canal therapy that is both comfortable and successful.


Learn More About Root Canals
Schedule a Restorative Dentistry Consultation in Kennesaw!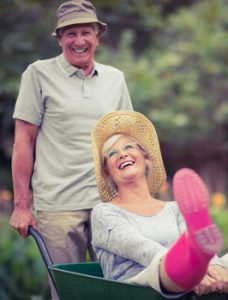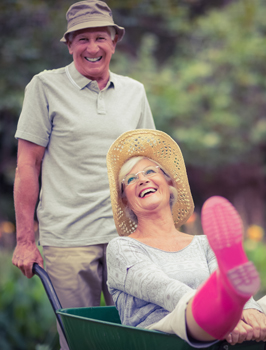 Our team can help you choose which restorative dental treatment is most effective for you. We will work with you to fulfill your smile goals. If you have questions about how restorative dentistry can repair and touch up your smile, contact our office today. Let's set up a complimentary consultation and start planning your dream smile today!
Related Content