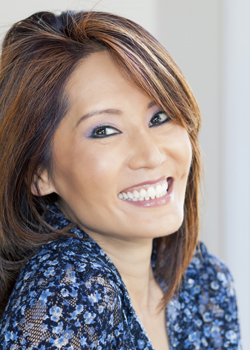 Healthy gums lead to healthier teeth and bones. Your gums are a critical part of your overall wellness. Periodontal disease, or gum disease, is linked to a higher risk of:
Heart attack
Stroke
Lung cancer
Diabetes
Early labor and low birth weight
High blood pressure
Dr. Anderson does everything he can to keep patients safe from the threats of periodontal disease. First and foremost, we prevent gum disease with careful cleanings and exams, and instilling proper in-home oral hygiene habits. Unfortunately, gum disease develops in over half of Americans at some point, so we provide effective treatments to combat it.
If your gums appear puffy or red, or if they bleed easily when you brush and floss, don't delay a periodontal exam at our office. Using a combination of techniques, we can restore the health of your gums within a few easy appointments.
Cleanings
Regular teeth cleanings, like the ones you receive twice yearly at the dentist, are enough to reverse mild cases of gum disease. Our hygienists will use our specialized cleaning devices to scrape away plaque from the visible parts of the teeth and gums.
With a few teeth cleanings, patients who have not yet suffered from bone or gum loss can have a perfectly healthy smile once again.
Deep Cleanings
Our deep cleanings, also known as scaling and root planing, remove the bacteria from the root of the tooth. For mild to moderate gum disease, this procedure is very successful. We will make your time with us comfortable and ensure that you see a stronger smile.
Surgeries
Patients who are in the advanced stages of gum disease may require surgical treatments like dental implants, bone grafts, or gum recession treatment. We offer many gum disease surgeries right here in-office, with patient comfort always our priority.
Watch for the symptoms of gum disease, including bad breath, recessed gums, and swelling. To schedule your appointment, call our office today.