What is Invisalign?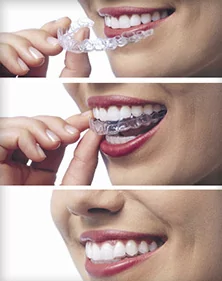 Getting straighter teeth doesn't have to involve bulky brackets or stabbing wires. At Russell Anderson Jr. Dentistry, we provide an orthodontic treatment that can comfortably align your teeth. Introducing Invisalign invisible braces, created to give you the smile of your dreams without any of the discomfort!
Invisalign is a recent advancement in orthodontics that consists of a series of customized aligners. These clear plastic trays function to straighten your teeth by gently shifting the teeth into place.
Benefits of Invisalign Clear Braces
Invisalign has a number of features that make it a favorite among patients looking to get straighter teeth with orthodontic treatment:
Clear and virtually undetectable. No one should have to know you're wearing braces!
Customized for your mouth to give you the best results possible. Your custom-designed aligners will also increase your comfort throughout the process.
Removable. You can brush and floss normally, and you don't have to change your diet to wear Invisalign.
Free from unsightly brackets and wires. Not only is Invisalign attractive, but it is also smooth and painless.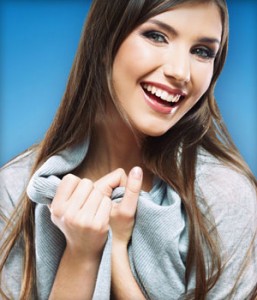 How Does Invisalign Treatment Work?
Dr. Anderson will begin with a general examination of your teeth. He will then discuss treatment options with you, asking you what your desired aesthetics are and your preferences regarding your orthodontic treatments. As you work with Dr. Anderson, he will help you design a detailed treatment plan that will end in a vastly improved smile.
Once your consultation is over, Dr. Anderson will take impressions of your teeth. The impressions are then sent to the lab, where they will custom design your series of aligners. Dr. Anderson will monitor your progress from start to finish, with regular appointments just every six to eight weeks. Many of our patients achieve a straighter, more even smile in less than one year wearing Invisalign.
Want Straight Teeth? Schedule an Invisalign Consultation in Kennesaw
At Russell Anderson Jr. Dentistry, we offer a family-oriented, compassionate atmosphere where you can design the smile of your dreams. We hope to meet with you soon to discuss your needs and goals. For more information on Invisalign or to schedule a consultation, simply call, text, or email our office today!
Related Content